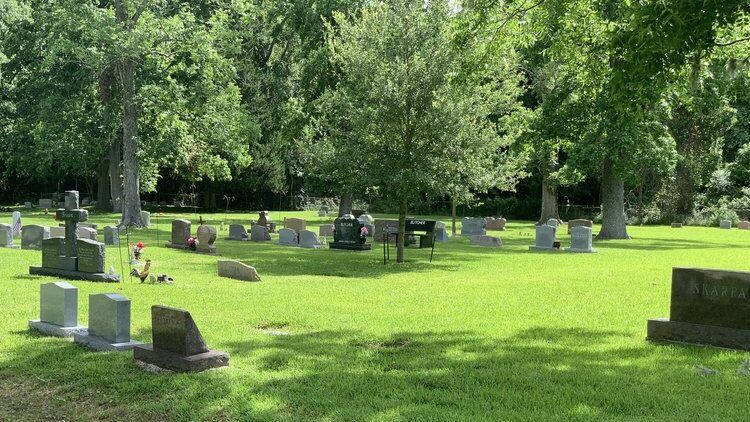 LACA Rules
The Linney-Acie Cemetery Association welcomes plot owners and the public to our burial grounds. Remember, this is still an active burial site. Please be respectful of funeral services and to those who are actively mourning.
The grounds are open to visitors daily between 7 AM – 7 PM
Speed Limit – 10 MPH
No person shall drive any vehicle or park in grass-covered areas
No recreational horseback riding or domestic animals are allowed on the cemetery grounds
Bringing alcoholic beverages and illegal drugs is not permitted on the grounds
Please refrain from placing containers (glass, ceramic, solar lights) on gravesites
A Funeral Director must coordinate all interments
Scattering of cremated remains is not allowed in any section of the cemetery
Firearms are only permitted during Military Funerals
ATVs and all other off-road vehicles are prohibited except those used to maintain grounds
The Ground Superintendent will periodically remove old flower arrangements and unsightly grave decorations at their discretion
No fencing of any kind is allowed around graves
Gravestone rubbings are not permitted
The cemetery does not have trash pickup, so please take any old flowers, debris, and trash with you when leaving the cemetery
WE APPRECIATE YOUR COOPERATION!